Stable growth in Waterford Courtyards predicted to extend throughout 2017. Waterford Courtyards has some incredible features that makes buying a townhome in Waterford Courtyards a great investment. The community is a fee simple with homeowner's association (HOA) which means that homes in Waterford Courtyards are FHA and VA loan approved. Many home buyers are looking for FHA and VA approved properties in Plantation, FL and the Waterford Courtyards provides a product in a market segment seeking more inventory.

In 2016, the price range for townhomes in Waterford Courtyards ranged from $158,000 to $220,000 with a median sales price of $202,000. The driving factors on which end of the range a unit sold for is based on the individual updates each unit had or didn't have such as, new flooring, new kitchen, new bathrooms, and if the unit had a water view. A total of 26 units in Waterford Courtyards where purchased and sold in 2016. This indicates a 7% turnover rate during 2016 for Waterford Courtyards. Another positive sign for the community is the lack for short sales and foreclosures in the community. In both 2015 and 2016 there was a radical decrease in distressed sale in Waterford Courtyards.

We have consistent growth in market value between 2015 and 2016 in Waterford Courtyards. In 2015 the price range for home that sold was between, $172,000 to $202,000 while the median price was $198,000. Comparing the median price from 2015 to 2016 there is a 2% median price increase.

If you live in Waterford Courtyards and you are considering selling your home in the next 1-3 years you might want to reconsider making a move today while the interest rates are still reasonably low. At a growth rate of 2% your unit will most likely be worth the same next year as it is today, however your new home payment will most likely be more expensive in your interest rate rises 1% on your new mortgage payment.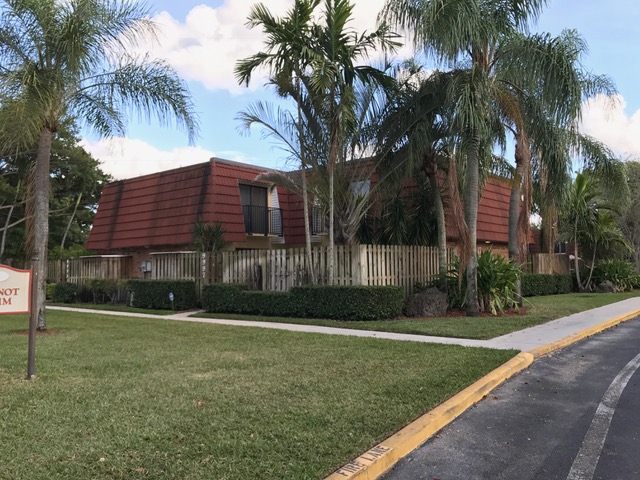 Homes in Waterford Courtyards are very popular and when considering selling your Waterford Courtyards home contact the Amy Kilcoyne Real Estate Team because you need an agent that not only can market your property to the most buyers, you need an agent that understands the market and where its headed. Amy can be reached at (954) 439-0996.

With interest rates predicted to increase the reality is that if you are not in a home you plan to spend the next 5 years in you might want to consider making the move today. Based on the interest rates on your new mortgage could be much more expensive when the interest rates increase. Some people say I will wait for prices to go down before I buy, yet if you need a mortgage to buy a new home if the rates increase from a low 4% loan to a 5% loan you may be priced out of price range based on your monthly payment increase. Interest rate can change overnight the real estate market moves much slower.

If you have any questions or comments about this post you can leave a comment below. All the data used was pulled from the Multiple Listing Service (MLS) and homes sold with Realtor where the only sales measured because those sales are the ones that where "on the market sales". This post is the opinion of Amy Kilcoyne and past results may not lead to future performance in the market.