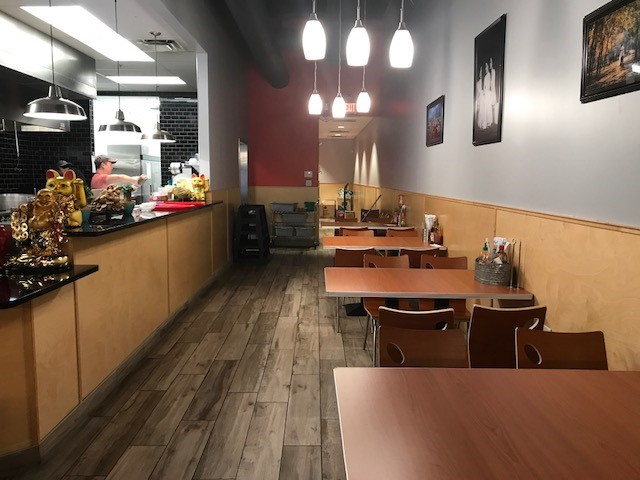 Welcome to the city of Plantation, PHO Brothers! Thanks to the new Pho Brothers restaurant the taste of Vietnam is no longer worlds away. Pho Brothers is a Vietnamese restaurant that features the national dish of Vietnam, Pho, along with a full menu of Vietnamese items and authentic Vietnamese drinks.

I'm no Vietnamese food expert, however I do fancy myself a lover of food so I'm always up for trying new places especially new restaurants in the city of Plantation. So naturally I had to try Pho Brothers. Upon my arrival I didn't know what Pho really was or how to really pronounce it. I decided to declare this when I arrived at the counter to place my order. If you are new to Vietnamese food, I suggest you start your order like I did, "Hi, this is my first time here and I never had Vietnamese food." The staff is super cool and doesn't judge when you can't pronounce the items on the menu and you just end up pointing.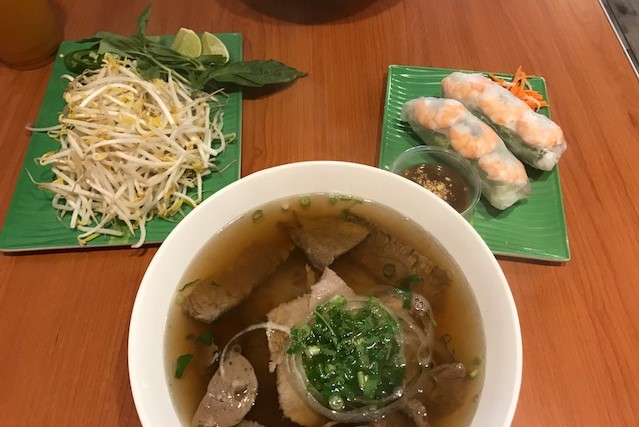 My friend and I both ordered a Pho House Special, Summer rolls, and Vietnamese salad. Pho is what we in Plantation would call, soup. Not really not just any soup, Pho a beef broth slowly simmered for over 10 hours infused with spices and aromatics. In Pho is served with meat such as beef, sliced steak, chicken, or vegetarian with rice noodles. When you order Pho it comes with a plate of jalapeno, bean sprouts, sliced onion, scallions, and cilantro. These items are added based on your personal taste. If you have ever dreamed of a soup that requires both a spoon and a fork to eat, you have found it in Pho.

The summer rolls and salad were super fresh and everything we ordered was delicious. We enjoyed our visit and Vietnamese food is a great change of pace. I hope Pho Brothers makes the city of Plantation their forever home. If you are looking for a great place to eat healthy food try Pho Brothers.

Pho Brothers is located in the Market on University Plaza, aka the LA Fitness shopping center. 1015 S University Dr. Pho Brothers is a causal restaurant where you order at the counter and they bring out the food. Too busy to drive to Pho Brothers? No problem, use Delivery Dudes for your Pho Brothers order.

As your mom always said, "Try it, you might like it."

The Amy Kilcoyne Real Estate Team is passionate about the city of Plantation and we are always looking for new businesses, restaurants, and local events for our blog. We are open to suggestions for blog topics, please email your suggestions toamy@welcomehomesofl.com.