The Florida Renaissance Festival is back in South Florida for its 26th year. A day at the Renaissance Festival has become one of my family's most treasured traditions. Adoringly, nicked named Ren-Fest this festival transports all festival goers back to the 16th Century at Quiet Waters Park in Deerfield Beach, FL from February 10th to March 25th, 2018 from 10am to dusk.

If you haven't experienced Ren-Fest here are somethings you can expect to see and do during your visit.



-Every weekend there is a "theme" at Ren-Fest. You can slap on a eye patch, rock fairy wings, or don a full set of armor and no one will blink an eye. You should also know that you can wear whatever you want regardless of the "theme". There is no shortage of 16th Century fashion and people watching at Ren-Fest and the "themes" are loosely followed. If you missed Pirate weekend and are just dying to wear your durag have no quals wearing it during the Time Travelers weekend, because there is one sure bet at Ren-Fest you will never have the most ridiculous costume….EVER

-Costumes are not required, however if you feel inspired there are 100s of vendors to purchase your 16th Century inspired contour on the rack.

-Devouring a turkey leg as big as your quad is a right of passage at Ren-Fest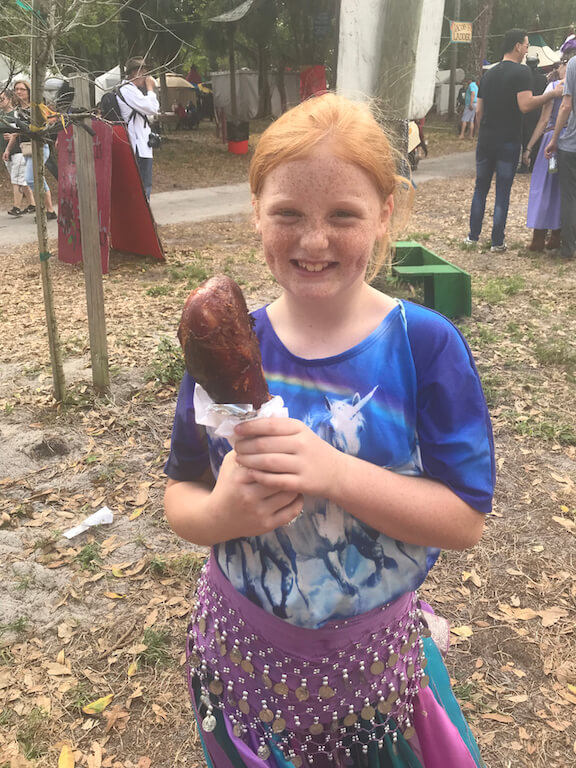 -You will most likely be called on stage with your child to reenact a Shakespeare tragedy.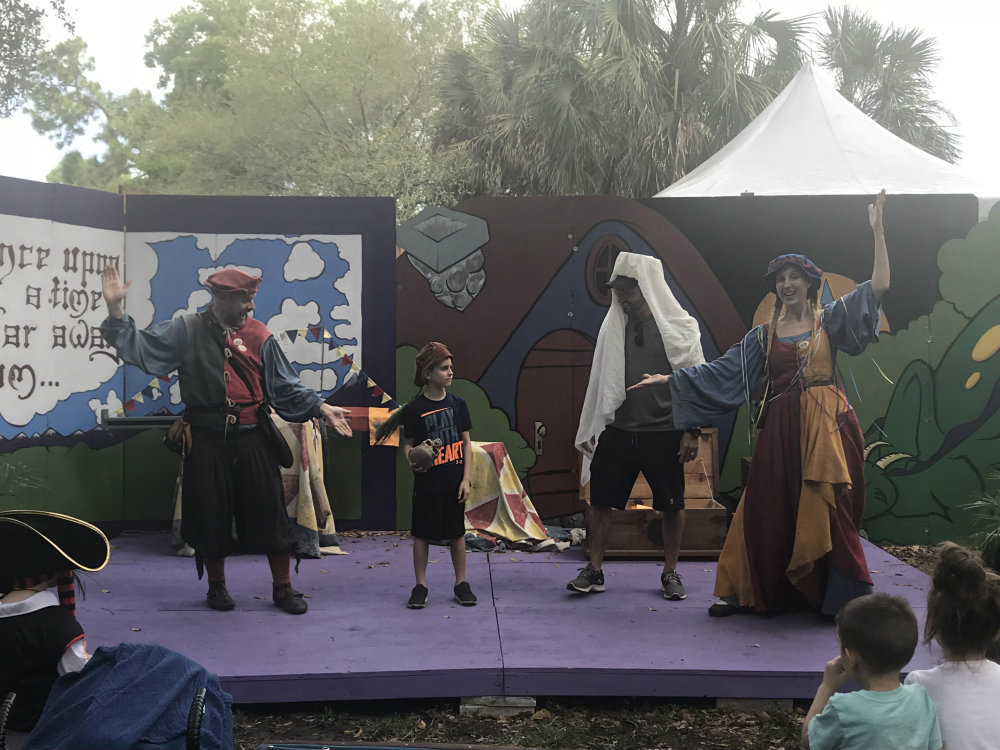 -You will see REAL LIVE mermaids!! Just think "Greatest Showman" when you see them.

-You will here Huzzah! all day long, and depending on how many Warsteiner pints you kicked back you will be giving a friendly Huzzah with every encounter.

-The kid's rides are extremely entertaining to watch. All MAN/WOMAN powered entertainment.

-You can finally find out what it feels like to throw a knife into a wall or smash a heckler dead in the face with a tomato. People really knew how to have fun in the 16th Century!

My family and I love our annual trip to Ren-Fest we always have an amazing time. We are so grateful to live in a place that we can spend a day outdoors in FEBRUARY! Our first year to the festival we didn't know what to expect now we just expect FUN! Ren-Fest is certainly not a place to take yourself or others too seriously.

My biggest tip for visiting Ren-Fest is to BRING CASH! Beer, food, kids rides, and for tipping all of the amazing performers. Cash the preferred method of currency now and in the 16th Century…insert Bitcoin joke here :)

The Amy Kilcoyne Real Estate helps people buy and sell homes in Broward County. You can learn more about the team and start searching for homes at www.welcomehomesofl.com. Amy can be reached at (954) 439-0996 or at Amy@welcomehomesofl.com