The Amy Kilcoyne Real Estate Team is hosting a community wide food drive to support The Pantry of Broward. The Pantry of Broward helps seniors (ages 60+) struggling to live on low fixed incomes and grandparents raising their grandchildren. Each month, The Pantry of Broward provides its 425 clients with a 55-pound box of nutritional food, including fresh fruits and vegetables and breads. The Pantry of Broward estimates that their food helps 1,000 individuals each month, including 165 grandchildren.

As a real estate team we strive to make our community a better place to live and work. The Amy Kilcoyne Real Estate Team is excited to host its 1st food drive!! We are making it EASY for you to give!! You can text, call, or email to schedule a donation pick up or you can drop off your donations to the Amy Kilcoyne Real Estate Team booth at Plantation's Art in the Park, Nov 11 and 12th.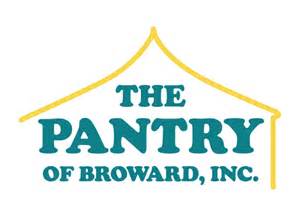 NON-PERISHABLE FOOD ITEMS MOST NEEDED

All-Year:
Canned fruit
Canned vegetables
Canned or dried beans and peas Canned soup, chili, stew Hamburger Helper
Macaroni and Cheese
Pasta (boxes or bags)
Rice (boxes or bags) Low-sugar cereals and oatmeal Peanut butter and jelly Canned meats (tuna, chicken, salmon) Fruit juice (canned, plastic or boxes)

Before Thanksgiving Holidays:
Fried onions (canned) Mini-marshmallows Graham cracker pie crusts Mashed potatoes (boxes) Cranberry sauce (canned) Frozen turkeys (10-12 pound size) Canned hams
Stuffing mix (boxed or bags) Fruit cocktail (canned)

Grocery store gift cards are always welcome!

The Amy Kilcoyne Real Estate Team will be collecting food until November 13th. You can schedule your food pick up by texting (954) 439-0996 or email amy@welcomehomesofl.com. Visit our booth at the 51st Annual PJWC Art in the Park on November 11 and 12th at Liberty Tree Park in Plantation.